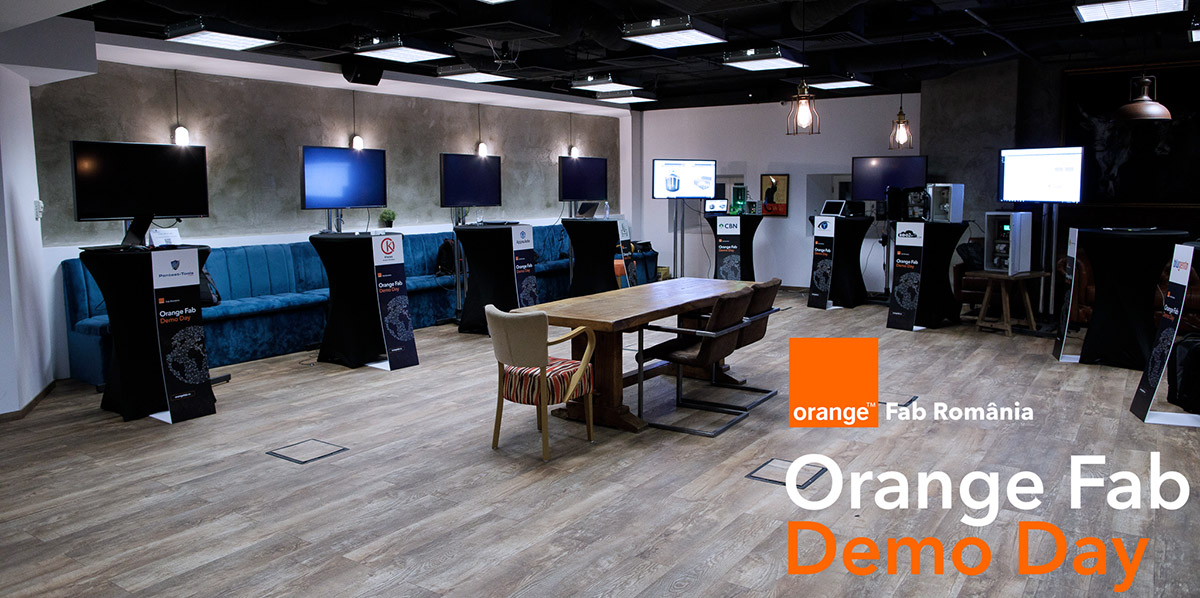 When uRADMonitor was selected in the OrangeFAB program, we had little idea of the implications. Bringing together professionals and resources to support our work, the program has come to have a massive impact on the uRADMonitor development. What an exciting adventure this was! But enough big words, let's see a quick summary.
Alba Iulia SmartCity
Orange opened our path to the smartcity sector with the Alba Iulia SmartCity pilot project. As of today, we're proud to be presented on the CivicTech Alba Iulia Smart City platform, among other top solutions integrated in the first Romanian smartcity project.

uRADMonitor on the CivicTech Alba Iulia SmartCity portal
But stepping out of the fancy dashboards for a second, getting the uRADMonitor units in Alba Iulia was actually a lot of work:
uRADMonitor A3 units being prepared for deployment in Alba Iulia
Now the entire city and its surroundings are monitored for air quality in the most efficient way, 24/7:
Wide Area around Alba Iulia mapped for Air Quality by Smart Buses with uRADMonitor A3 units installed
The implementation was replicated in 4 other cities and Orange became our first large corporate customer, purchasing a large number of uRADMonitor A3 detectors to be deployed in all the 5 Romanian
smartcity projects
. Again, a huge help for us, and a big commitment from Orange.
Technology access

The program gave us access to Orange technology and to their infrastructure. As we develop IOT solutions, we are constantly looking for the best data communication mechanisms to be embedded in our hardware products. The new low power long range communication LoRaWAN protocol was appealing. Orange and their partners facilitated our access to this technology in a very timely manner. We were able to develop a working prototype in less than 2 weeks:

Air Quality monitor with Bosch BME680 and LoRaWAN
This was important first because it allowed us to
embed LoRaWAN capabilities in our products
way before our competitors, but then also because of the costs that were assumed by Orange: For a startup, prototyping a complex system like LoRaWAN could have been prohibitive. All these problems were leveraged by Orange and we were able to build on this direction with ease, thanks to their support. The uRADMonitor devices with LoRaWAN connectivity are today one of the important segments of our market share.
High quality LoRaWAN Gateway provided by Orange
Of course, the LoRaWAN was just one example, going towards to newer, more exotic technologies. We also colaborated on other directions, like using Orange M2M services for wireless uRADMonitor Data transfer. These were all very useful and gave us an important boost with our developments.
Viva technology Paris

All OrangeFAB startups received international exposure at the Viva Technology Fair in Paris. uRADMonitor was no exception and we showcased our products in front of thousands of visitors at one of the biggest international fairs.

Radu Motisan, uRADMonitor Founder, presenting the solution to the audience
Here we achieved a lot with what otherwise would have been a problematic marketing budget.
Continuous exposure

As the OrangeFAB program continued, there were multiple events where they participated. And where people talked about OrangeFAB, they were seeing the startups too. One such example was the SmartCity debate in Iasi. The event facilitated our contact with the local administration, and was a great invitation for us to participate to discussions regarding the city's needs. Some of these were of course related to the environment and the air pollution.

Radu Motisan, CEO Magnasci and Mihai Chirica, Mayor of Iasi
Iasi became the 5th Romanian city where uRADMonitor units were installed.
OrangeFAB Demo Day
The event was organised by How to Web on September 24 at Techhub Bucharest, to conclude one year of OrangeFAB activity.

Cristian Patachia, Innovation Manager Orange Romania
"We celebrate the first year of OrangeFAB Romania with the confidence that we've built a valuable framework to work with startups and bring value to all our clients. We gather the lessons learned after one year of the program and we strengthen our commitment to building a better future through technological innovation" said Mr.Patachia, Innovation Manager at Orange, and the core engine of this entire project.
uRADMonitor at the Demo Day
The location was decorated in a futuristic fashion, a perfect match for an event targetting innovation and startups.

The uRADMonitor Demo booth had a uRADMonitor A3 unit like those used at Alba Iulia
There was a conference space where all the projects were presented on a big screen in front of a distinguished audience. Separatelly, a networking space was well connected to all the demo booths of each startup. A perfect setup to initiate discussions.
Andrei Pitis, VectorWatch founder and important supporter of the national Innovation programs
Networking space at the Orange FAB Demo day
Radu Motisan, the uRADMonitor Founder could not be physically present to the event, due to his other commitments on American territory. He had, however, a virtual presence with a video pitch recorded specifically for this event:


Radu Motisan pitch at OrangeFAB Demo Day
The event concluded with plans for the future, including extended support from Orange targetting increased startup sales. This approach is almost too good to be true and obviously it is extremely helpful for any startup in the program. In this brief article were reviewed some of the best things the program brought us during this collaboration, but obviously there is no space to cover all of them. While it is always a matter of synergy and alignment between the operator's current services and short term directions, advantages for any startup are nonetheless obvious.
Organizers, startup representatives and guests