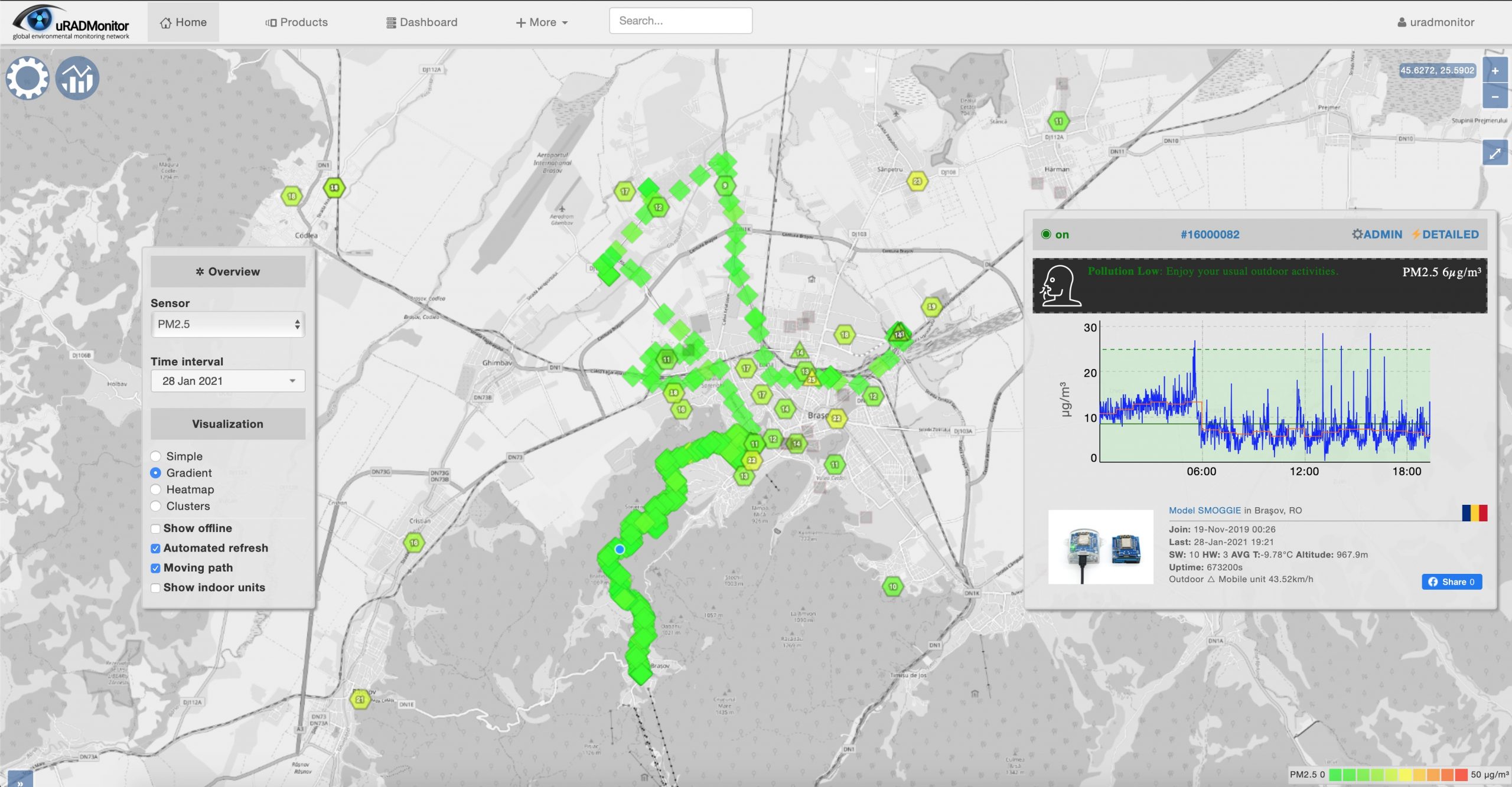 Automated airquality monitoring provides more options over using handheld units occasionally. Mapping data trends becomes possible thanks to continuous surveillance and a permanent data flux. We have a higher detection capability for small variations and can trigger automated alarms if predefined thresholds are reached, improving reaction time while lowering costs.
But things get even better when the automated monitoring is mobile! uRADMonitor has pioneered mobile #airquality monitoring solutions, with devices installed in public transportation or with wearable sensors since 2016!
Sensors on buses
Starting with 2016, in partnership with Orange, we deployed air quality sensors in public transportation across several large Romanian cities: Cluj-Napoca, Alba Iulia, Bucharest, Timisoara and Iasi.
Despite technical challenges, the implementations were successful and the municipalities could use air quality data in real time to check for traffic congestions or environmental problems, enabling them to optimise their reaction time.
Wearables
The uRADMonitor AIR is the first uRADMonitor Wearable that already received international recognition at the IOT/WT competition in Munchen.
A wearable sensor generates data to unprecedented resolution in exactly those locations where people live their lives, increasing the usefulness and the relevance. One of the "Alergotura" runners mapped the city of Timisoara entirely, in only 3 days, during their normal jogging schedule. Imagine what civic mass adoption of this technology would do when used in a city.
A new deployment in Brasov

The city of Brașov is located in the center of the country, 161 km from Bucharest, in the Brașov Depression. It is located at an average altitude of 625 m, in the inner curvature of the Carpathians. The geographical location combined with the phenomenon of thermal inversion repeatedly lead to accumulations of pollutants, which significantly deteriorate the air quality in the city.
The city of Brasov is the latest addition to the successful list of mobile air monitoring projects. The city received 6 detectors installed in public transportation, including one line on DN1 and another one on the route to Poiana Brasov. The latter is interesting as it goes above the smog layer when the thermal inversion favours the smog formation so comparisons on the datasets will reveal important information on air quality.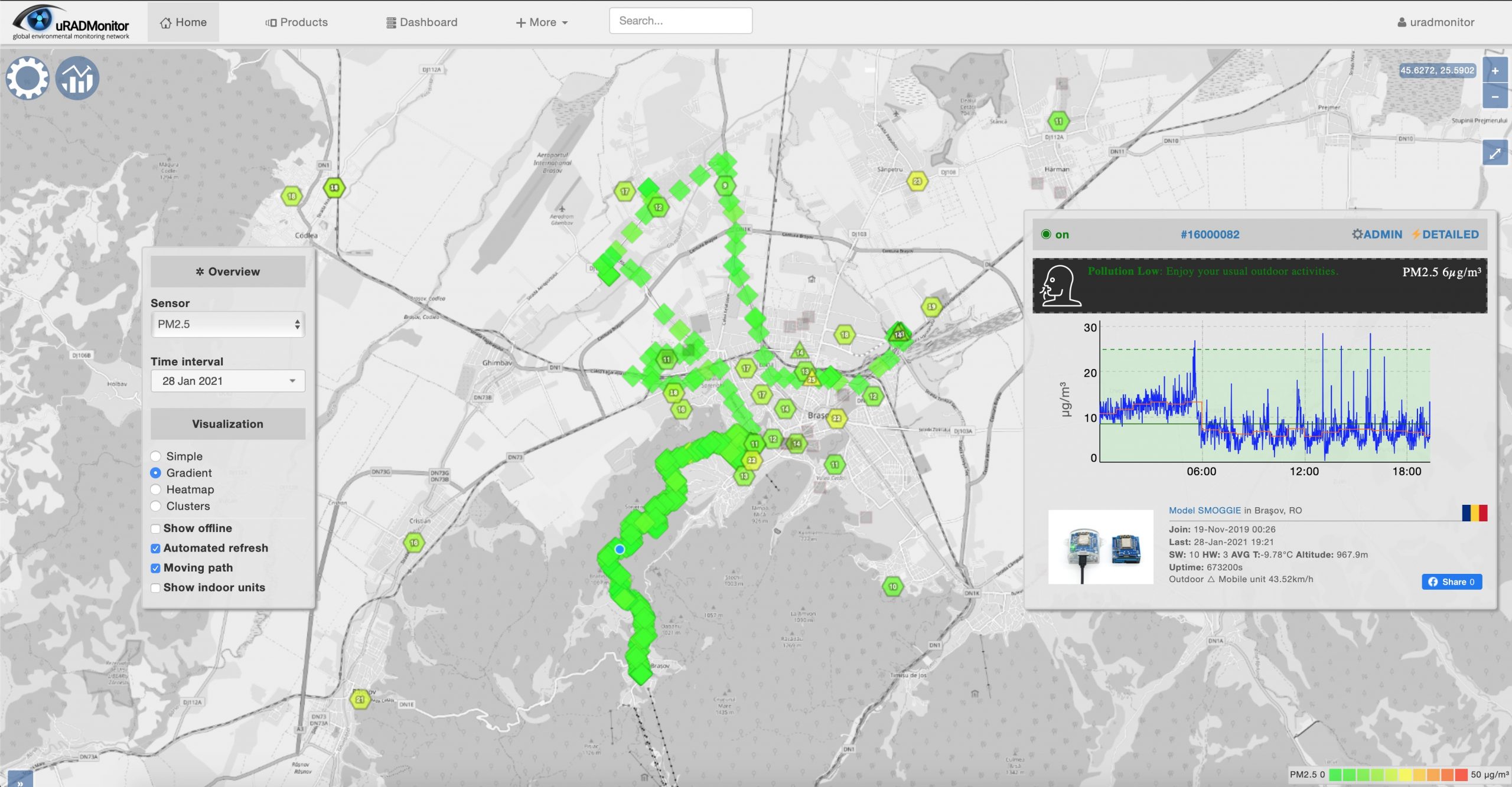 The data is available in real time on the uRADMonitor frontend. Mobile units are represented as triangles and you can see position updates and current speed.
The project was implemented with support from Orange Romania.