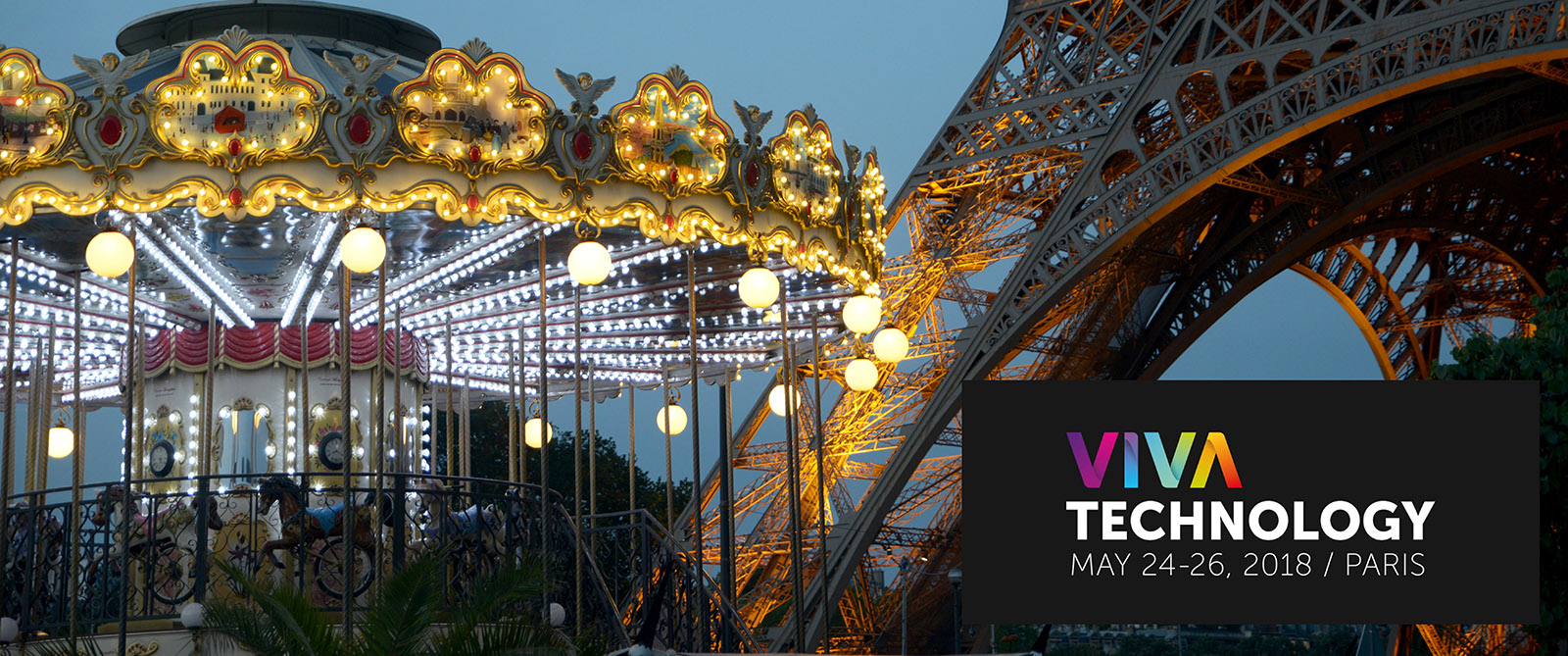 uRADMonitor participated for the second time at the Viva Technology international fair, during May 24-27 in Paris. This time as an exhibitor, an opportunity facilitated by Orange Romania, through their Orange FAB program.


Vivatech uRADMonitor quick vlog
The event anticipated a massive participation, and the real numbers exceeded the initial expectiations. With over 100k participants over the three VivaTech days, the uRADMonitor booth was constantly busy with visitors, investors and journalists. The fair offered a very good exposure to our project, and we came back with valuable feedback from the many participants. The Orange invitation came at an excellent moment, placing uRADMonitor once again in a massive spotlight:
Radu Motisan, uRADMonitor Founder, presenting the solution to the audience
The uRADMonitor booth provided a live demo, with a
uRADMonitor A3
unit connected in real time and an illustrative dashboard with health messages and pollution data, generated by the A3. The live demos were definitely to the liking of the visitors, especially since everything worked properly.
The fair offered a colorful display with tens of cutting edge technologies. Moving away from IOT, there was a lot of "AI" buzzword applications in the form of various automations and image processing tools. We're still ages far from true-AI though:
Microsoft display of simple image processing apps
But then there were also the amazing things happening in front of our eyes and the IBM Quantum computer project captivated the audience with exotic project details and the interesting ibm quantum experience online system:
IBM Quantum computer
Airbus also brought some heavy gear, with a full size drone system capable of lifting a car compartment, for a combined air/ground transportation solution.
Airbus big drone
I was happy to meet Gael Langeviv and his
beautiful InMoov robots
, I knew him from online, but it was the first time we met. I was pleased to learn about the path his hobbies took him, this is just another example of how creativity reaches its full potential only when the creators can focus on the things that trully matter. See more on InMoov
here
.
InMoov Gael and Radu
There were many other gadgets, from big companies to many startups, you can see some of their displays in the
video above
.
Tens of ultrasonic transducers carefully controlled in software to generate a directional focused sound beam
The conclusion is for a few words of appreciation that go to Orange and the amazing team behind because they facilitated the uRADMonitor display at this amazing event, in their tireless commitment to support innovation.
With Vlad Sorici, OrangeFAB Program Manager