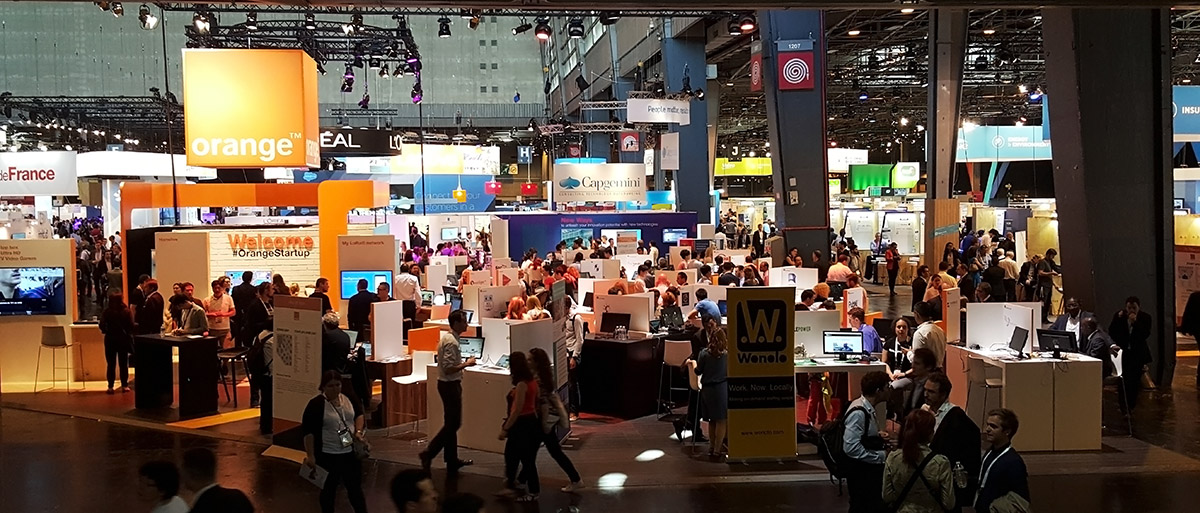 Just returned from the Viva Technology Fair in Paris. The event was huge, bringing together an impressive number of startups, investors and companies, driving the innovation spirit to a new scale. It was a place to meet new people, share ideas and get inspired from known speakers kindly offering insight and know how on their steps to success. All in one a truly motivating occasion, emphasising the importance of using our intellectual resources for the global benefit.



Ranging from self driving cars, to exclusive consumer market products, this fair had it all:


Top quality speakers shared success stories to impress and inspire the audience,


Probably the best source of new ideas was the section dedicated to startups, which presented various products on all categories of the event: Automotive tech, Customer Experience, Energy & Environment, Financial Services, Govetech, Health Tech, Hospitality and Tourism, Insurance, Luxury, Media lab, Open transportation, Retail, Sports Gaming and Entertainment, Telco & Connectivity, Urban mobility and services, Urban transformation and Innovation. And this is just a glimpse of what the world currently needs:


Remote presence robots making teams work together despite huge distances, electromechanical fish that swim in water or artificial assistants were impressive to see:



But what is technology without the human component to give it true purpose and value? This was a nice experience complemented by the everlasting beauty of Paris, and the company of good friends.


For uRADMonitor this was an opportunity to better understand the need to serve the Smart City and the Open Office sectors with high quality sensors pinpointing the relevant parameters to human health. That is something we will see more of in the close future, so stay tuned.