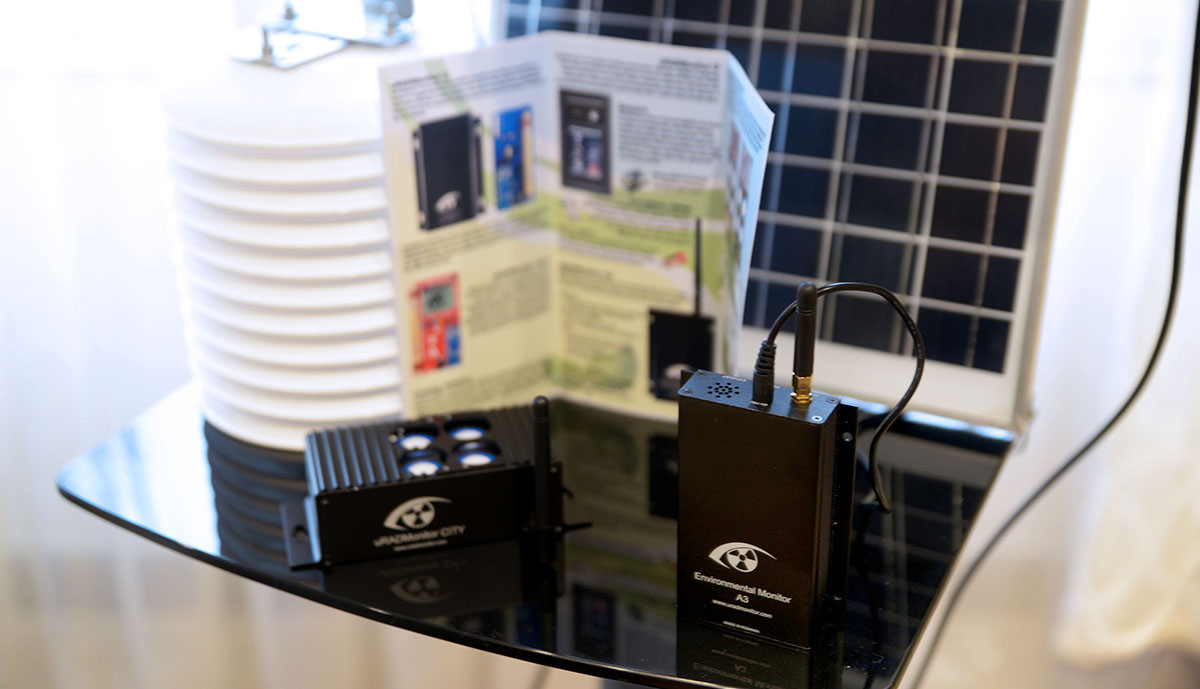 While a relatively new design, the uRADMonitor A3 accounts for a quarter of the total uRADMonitor network already. Introduced in 2016, it was supported by Orange in several SmartCity implementations. With an impressive number of sensors, the A3 produces highly relevant data to describe air quality in the place where it is installed. There are 4 variants of the A3, with the same sensors but different connectivity. The GSM variant offers great flexibility, as with only a power supply (can be solar) and a GPRS Data enabled SIM card inserted inside the unit, the A3 will transmit environmental data remotely.

Inserting a data SIM card in a uRADMonitor A3 GSM unit
Setup Requirements and Data Access
The firmware installed on a uRADMonitor A3 needs to be pre-provisioned with the right GPRS settings, includding the APN name, the username and password (last two are optional) before shipping the unit. The unit will then be able to send the data wirelessly, over the GSM network, without needed any other infrastructure. This version and the uRADMonitor A3 with LoRaWAN connectivity, are both excellent choices for remote environmental monitoring.

uRADMonitor A3 data in the dashboard view
Like with the other uRADMonitor units, the data can then be seen online, using the unit's ID, using the following tools:
https://www.uradmonitor.com/tools/dashboard-04/?open=(id)
or
https://www.uradmonitor.com/?open=(id)
Just replace (id) with the corresponding identifier.
A second option is using the
Dashboard
for full data access. There are many tutorials available in that section to get you started right away.
SIM card installation guide
Here is a quick video to show you how to install the SIM card in an uRADMonitor model A3 unit. You will need a micro SIM card and a pair of tweezers.