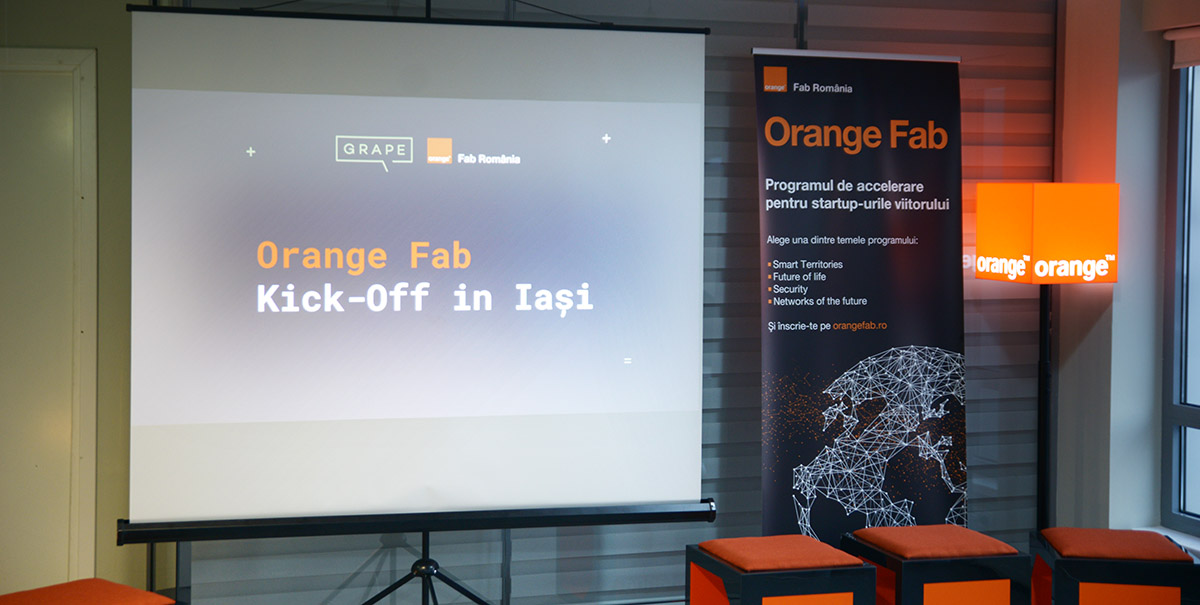 Iași was the recent host of a series of high tech events, aiming to contribute to the digital transformation of this important romanian cultural center. Continuing on their proven commitment to support genuine innovation, Orange added Iași as the next city to run the OrangeFAB acceleration program.

Vlad Sorici, OrangeFAB Program Manager, presenting the program
The telecom company announced a new partnership with
The Grape
, the coworking space dedicated to the entrepreneurial community in Iași and the northeast of Romania. The Grape, a known local antreprenorial support pilon, will function as a touch base for the new OrangeFAB program in Iasi.
The Grape is a modern coworking space in the center of Iași
The event was well coagulated, bringing together important guests from multiple ecosystems including education, entrepreneurship and the administration, as an important first step that connects all relevant resources together for an open collaboration.
Mihai Chirica, Mayor of Iasi and Cristian Patachia, Orange Innovation Manager participated at the event
As a participant in the OrangeFAB program, uRADMonitor was invited to share a few words on the experience and the benefits of the program to the developement of the company. We were proud to be able to
review 5 smartcity pilot projects implemented together with Orange
and a number of events where we participated as partners, building more together.
Radu Motisan presenting OrangeFAB program impact on uRADMonitor development
The event generated a positive response and a lot of interest in the program from the local participants. We hope to see it expand to more cities soon.