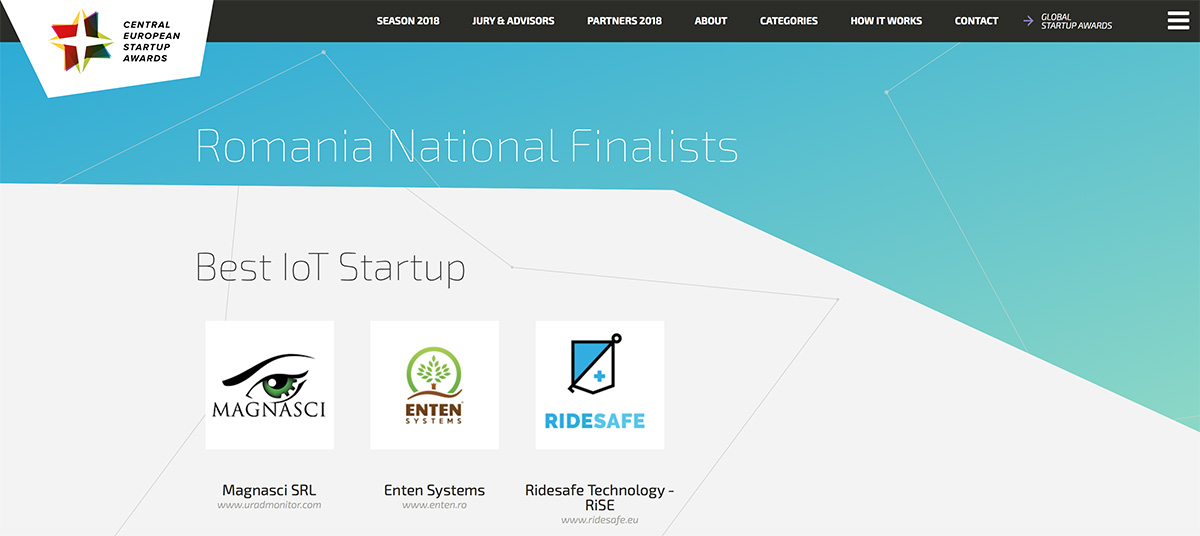 You could say this is becoming a tradition already, as we're once again in the spotlight at this year's Central European Startup Awards. Last year we've went as far as National Winner, while in 2015 we were just among the nominees. Magnasci SRL, the company behind uRADMonitor is now "Best IOT Startup", while its founder, Radu Motisan goes as a finalist for the "Founder of the year" title.


The other finalists and categories can be seen on the CESAwards webpage, here. There is a total of 10 countries competing for the Central and Eastern European region.


The National winners for Romania are to be announced at Impact Hub Bucharest, on September 19th. Congratulations to all of the participants!