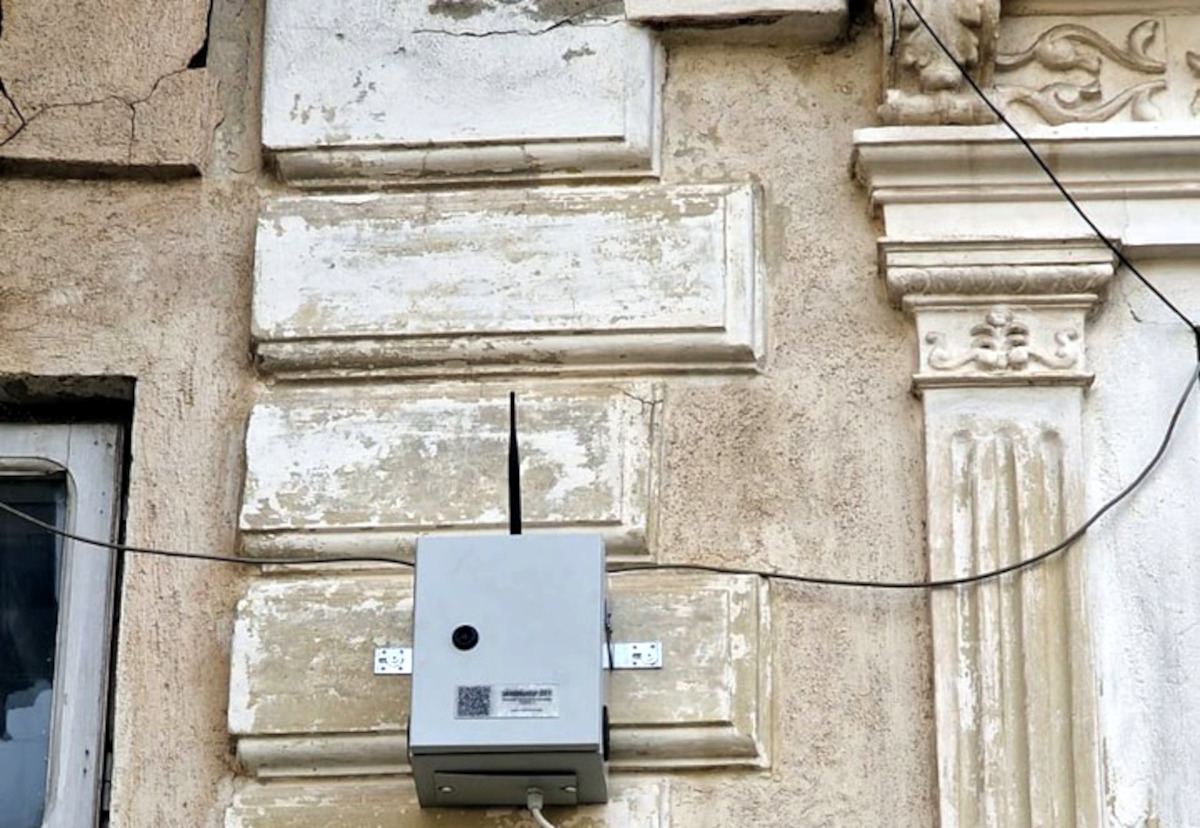 "With the increase in the number of vehicles, construction sites, and the amount of incinerated garbage, pollution is becoming a subject that increasingly concerns us, the people of Vrancea. The Vrancea County Council continues the informative campaign on the impact of pollution on people's health, with the aim of reducing and preventing in the future the behaviors that can contribute to increased pollution and to improve the quality of life of Vrancea residents. The installation of these high-performance air quality measuring sensors in the five cities is a first in the county. With their help, we will have local data that will allow us to know the air quality better in the future and to take appropriate measures to improve it", stated Cătălin Toma, president of the Vrancea County Council in Romania.

Five uRADMonitor CITY sensors for air quality monitoring were installed at the end of September in all the cities of the county: Focșani, Adjud, Panciu, Odobești, Mărășești, as part of a campaign to raise awareness among the population about the real level of air quality, carried out by the Vrancea County Council.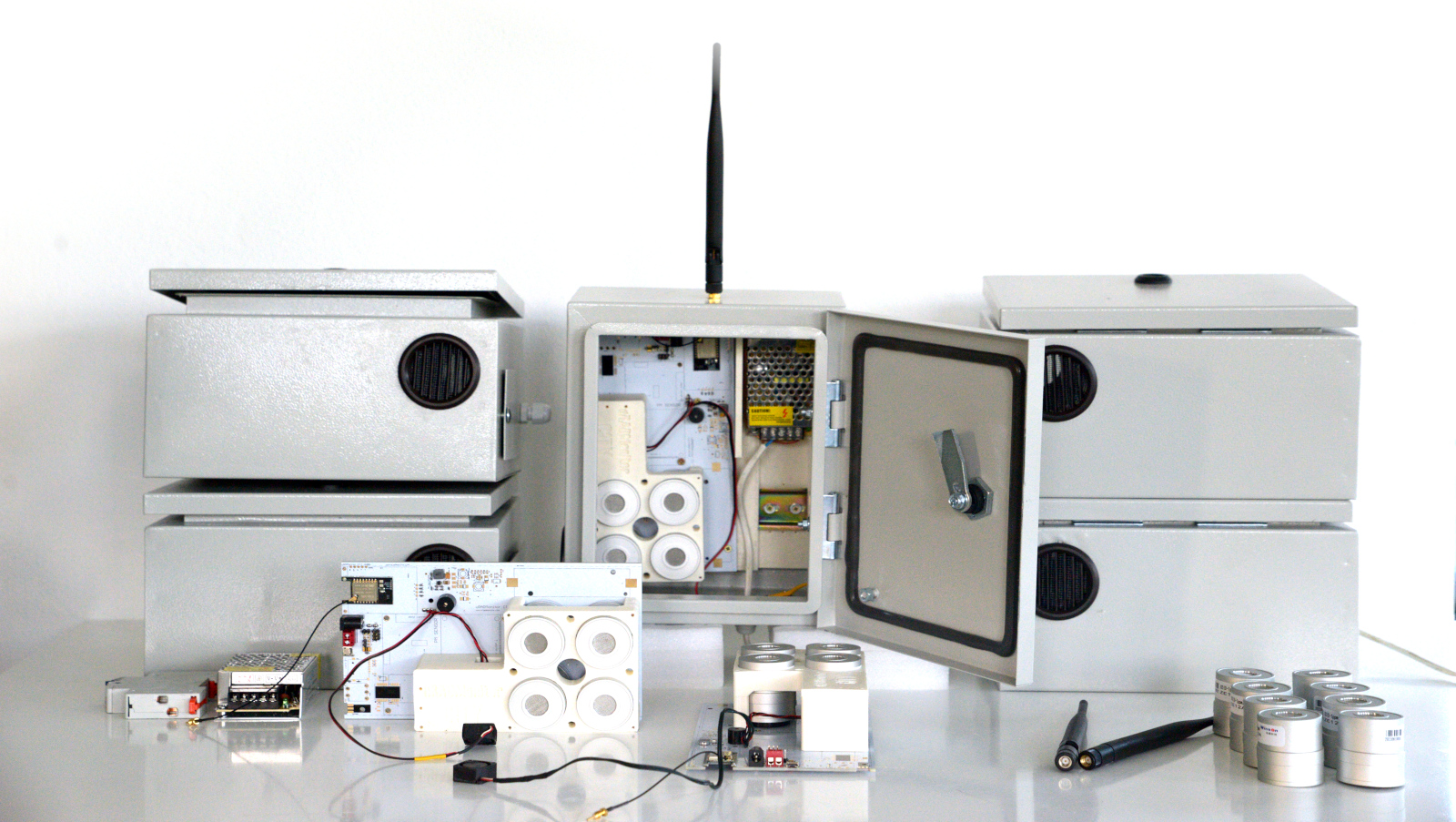 uRADMonitor CITY is an automated, fixed monitoring station for monitoring the urban environment. It tracks a total of 9 important air quality parameters including particulate matter, carbon monoxide, ozone, sulfur dioxide, nitrogen dioxide. The innovative element is given by the unmatched resolution of 1PPB for gases, so it is able to detect even the smallest changes in the composition of the ambient air. Comes in a rainproof case ready for outdoor use. Data can be accessed in real time using the uRADMonitor cloud API or directly over the local network. More details here.
The performance of the uRAMonitor CITY devices is given by the high-volume electrochemical cells that allow a measurement resolution of up to 1PPB (one part gas in one billion parts of air), well above most similar sensors on the market: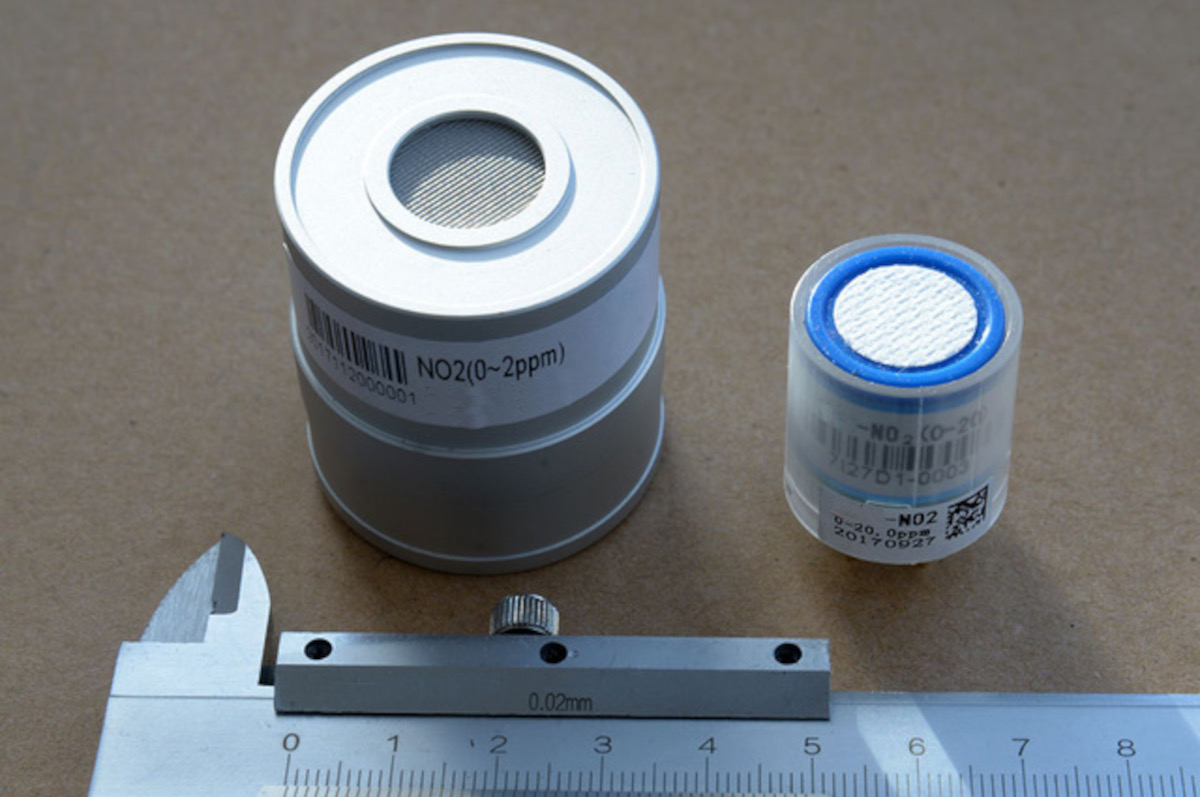 Using the modern advances in IOT Technology implemented by uRADMonitor, measurements are reported automatically via the Internet, minute by minute, and the large volume of data can be viewed remotely. Real-time data can be tracked on a dedicated platform.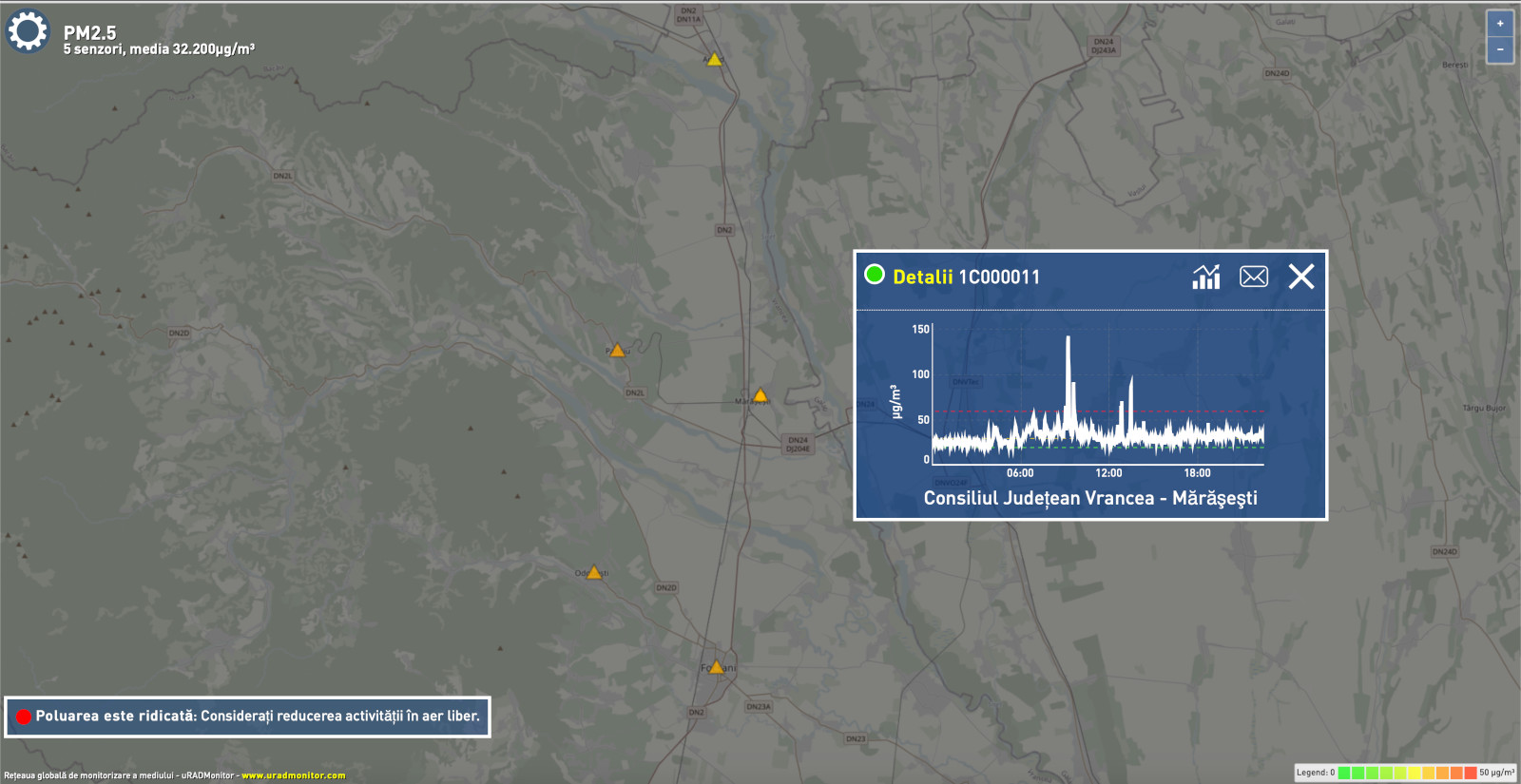 More in local press: https://www.administratie.ro/senzori-pentru-monitorizarea-calitatii-aerului-montati-in-toate-orasele-din-judetul-vrancea/