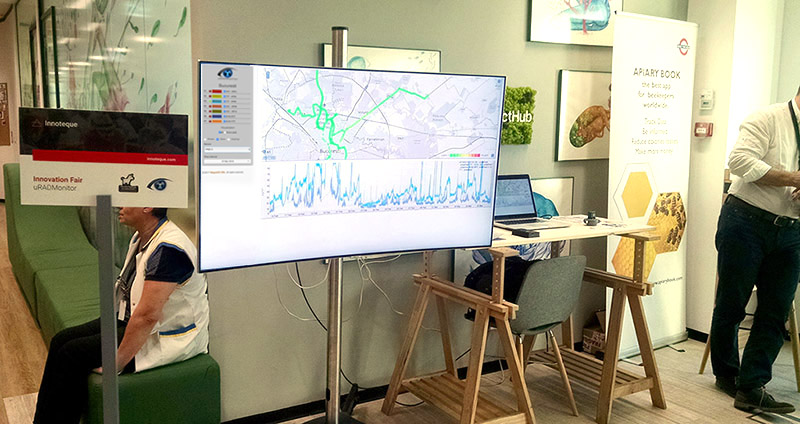 ImpactHub hosted the second edition of Innoteque where representatives from the United States of America, Austria, and Israel shared their perspectives and experience in what makes a successful innovation ecosystem.
Key players from the government, accelerators, capital, academic institutions, the private sector and public institutions where brought together to discuss ways of supporting and accelerating innovation.
This was a two days event, with two tracks running in parallel, focusing on healthcare, energy and agriculture, from two perspectives: startups and academic / research. Participants could choose the topics of interest dynamically making this a very exciting and content rich event.
The second day added an Innovation Fair as a demo space with several startups showcasing their solutions. uRADMonitor was there with the new uRADMonitor A3 demonstrating real time air quality monitoring and the city monitoring solution installed in Bucharest with support from Orange Romania.
More information on the speakers of Innoteque 2019 can be found here.