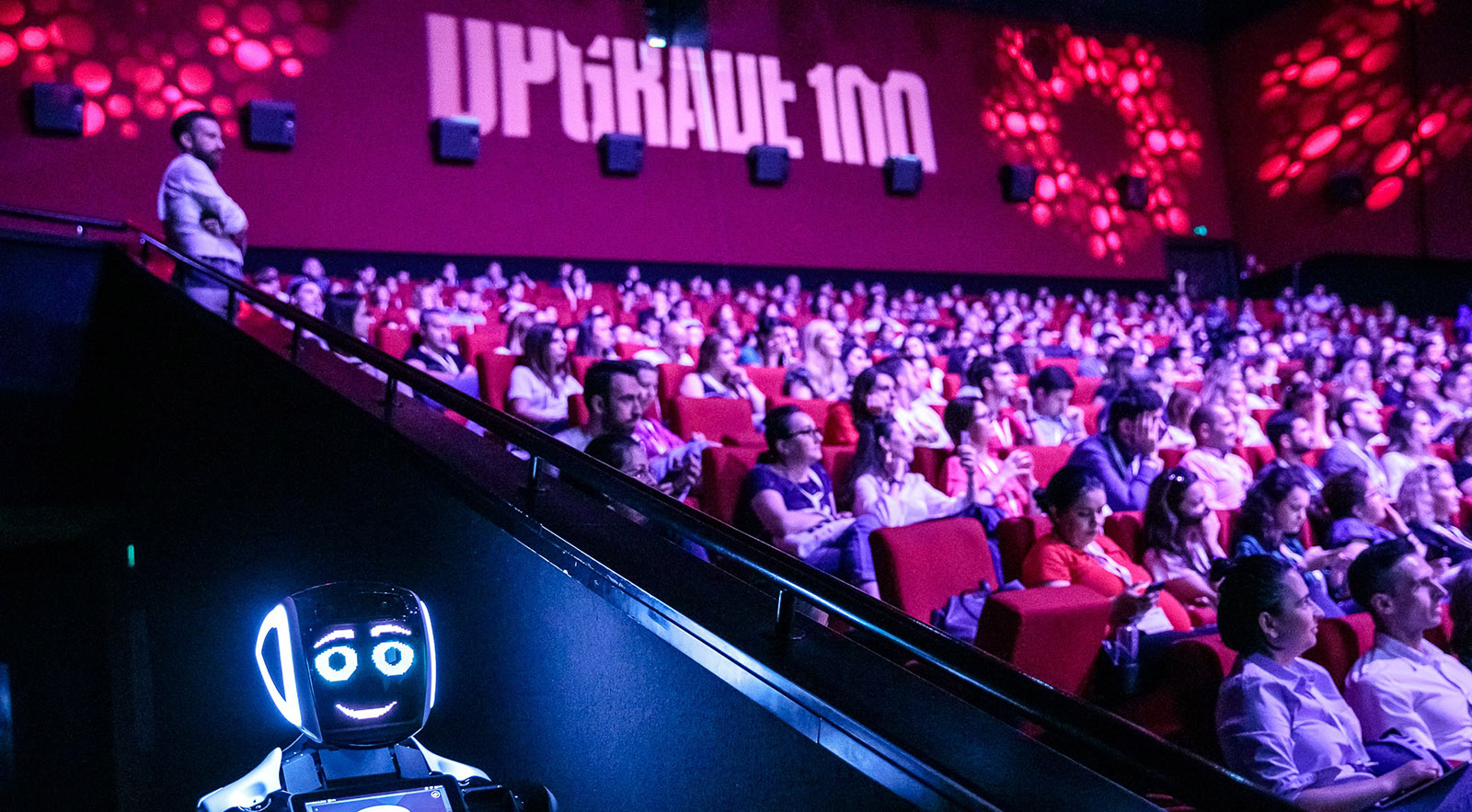 ICEEFest 2019, under a new branding "Upgrade 100", was a focus point for 200 speakers and 4k attendees, at Digiplex Cinema Baneasa, June 13-14, in Bucharest. There were several tracks on HealthCare, Democracy, Fintech, Communication, Marketing, Branding, Content Creation, Video Gaming, AI and Robotics, Automation, Startups and Investments, but absolutely all of them under the new influence of the emerging technologies (hope my list of topics is complete, there was so many things to follow there).
You could feel the "upgrades" in all the topics like they were made out of a new substance, giving practical insights on the progress that has been recently made. This of course, was supported by top caliber international speakers that had a lot to share, talking about their personal achievements. And above all, the event allowed people to get in contact and exchange ideas!
There wasn't anything on time manipulation (yet!), still I'm a little dazzled on how they managed to pack this dense volume together in just two days, not to count the summer-playgrounds and the extra parties. The organisation was top-notch and the hosts clearly had a lot of experience on this.
I was one of the speakers, following the panel on the Orange Fab program and it felt great to be part of all this. I talked about how uRADMonitor was conceived and about the good it serves today, leaving aside the technical details to better communicate with my mixed audience.
The recent partnership with A2Ei was used as a case scenario, making a direct comparison between air quality issues in Nigeria caused by fuel generators and the situation in Bucharest were cars are contributing to pollution.
All in one I have very good feelings about this event, the people I met and the things I learned. I am also grateful for the chance to have the stage and talk and I am looking forward for what they will do next! Thanks go to the Orange and Upgrade100 teams.