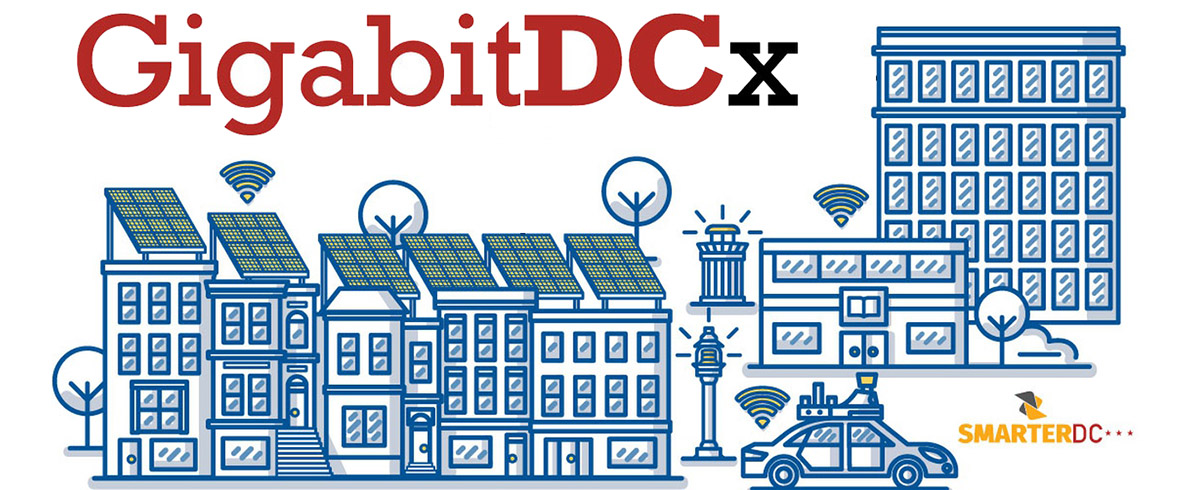 The GigabitDCx challenge, launched back in October 2018 in Washington, DC, addressed some of the cities most complicated problems: traffic and changing climate. The call invited developers and entrepreneurs to come with innovative applications and services leveraging advanced networking technologies. uRADMonitor joined.

After attracting more than 100 developers and entrepreneurs within 21 submissions, Mayor Muriel Bowser and the Office of the Chief Technology Office (OCTO) announced the six semifinalists who will compete in the Gigabit DC Challenge (GigabitDCx) and we were one of them!

uRADMonitor semi-finalist in GigabitDCx, Washington, DC
The semi-finalists demoed their products Wednesday night at WeWork before a panel of judges. See all the entries
here
. Dorin Munteanu of uRADMonitor pitched in front of the audience, assisted by Dr. Amanda Northcross of George Washington University as part of uRADMonitor's External Advisory Panel. Dr. Amanda Northcross is an established expert on the human health impacts of air pollution in both the developed and the developing world. uRADMonitor's founder, Radu Motisan, participated via Webex, remotely.
Dorin and Amanda at WeWork for GigabitDCx demo night
The six semi-finalists are now competing for an exclusive beta-test license with the D.C. government and a $34,000 cash prize. One or two winners will be announced the following days, next week.